Sunsets seem to attract photographers like bears to honey. The quality of light a sunset casts on subjects and the sky itself as a subject make a great sunset hard to resist capturing.
The real light quality of this image shows when it is front or back lit with high-quality lighting.

Here's the image in a large scale installation setting.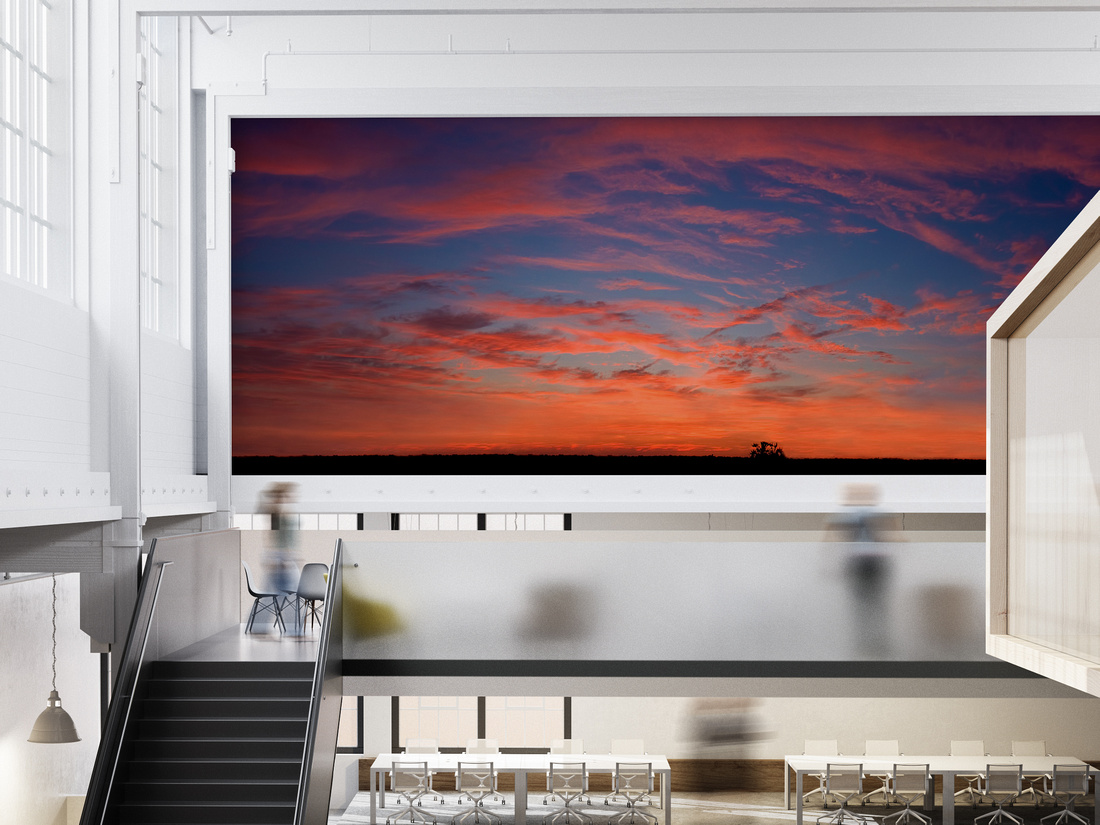 Arguably the most successful living photographer today, Peter Lik is a master at capturing the quality of light and reproducing it in his final images. Take a look at some of his images on his site with this "sunset" search:
Eric Snethkamp
Snethkamp PhotoArt